Reviewed by: amandamcdaniel3888  on:

2023/6/24 18:31:08

I ordered shrimp it was frozen and to hard to eat ordered fried gyroza is was steamed and some still cold.

Reviewed by: alfloyd  on:

2016-03-04T04:58:06

Hi, I'm writing to see if you have an alcohol license yet. We really enjoyed the food the last time we were there but would love to have a glass of wine or sake on our next visit, so we're waiting to come back until you have the license.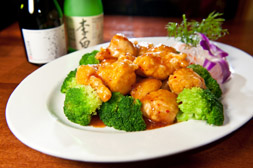 Address:
601 Doug Baker Blvd Ste 101
 Birmingham, AL 35242
Phone:
205-968-1588
Fax:
205-637-1146
Website:
http://sushivillage280.com