Reviewed by: jomiae  on:

2015-12-08T08:17:24

when will you open?

Reviewed by: bbreimann  on:

2015-12-07T09:22:38

What is the estimated opening date for your Doug Baker location?

Reviewed by: corbinini  on:

2015-12-05T10:23:11

when are you going to be open?

Reviewed by: mayfieldholli  on:

2015-12-04T07:25:28

I was wondeirng when you will be opening

Reviewed by: johnario  on:

2015-11-16T09:50:37

Seeking to secure a position and start this week.Zachary C Grant2040 Indian Crest DriveIndian Springs, Alabama 35214(205) 403-9929(205) 503-8561EducationOak Mountain High School.QualificationsExperienced sushi artist with over 8 years' experience. Great people skills. Very organized and reliable.EXPERIENCE:2013 – PresentSW Sushi HouseSushi Chef1313 Cedar Post Ln, Houston, TX 770552005 - 2015Johnnygreenseeds WinesBirmingham, Alabama 35213Chucks Seafood2009 – 2010Sushi ChefTerrace At Greystone, 5426 US-280Birmingham, AL 35242GenjiInside whole foods2007-2009Sushi ChefMade all varieties of sushi including catering and party platters. Excellent at prepping and the art of sushi.References available upon request

Reviewed by: clhutcheson  on:

2015-11-03T13:13:16

What is the opening date for the 280 location, please?

Reviewed by: vickiezelle  on:

2015-10-27T22:45:35

Does your food contain allergens such as MSG, gluten, or GMO soy?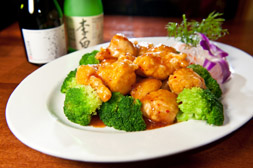 Address:
601 Doug Baker Blvd Ste 101
 Birmingham, AL 35242
Phone:
205-968-1588
Fax:
205-637-1146
Website:
http://sushivillageal.com